Whether action in singletrails, adventures in the mountains, cycling in the beautiful surroundings or special driving techniques to improve your own skills - there is something for everyone!
Have fun biking with Mario in a dreamlike location, regardless of whether you are a beginners or advanced, young or old!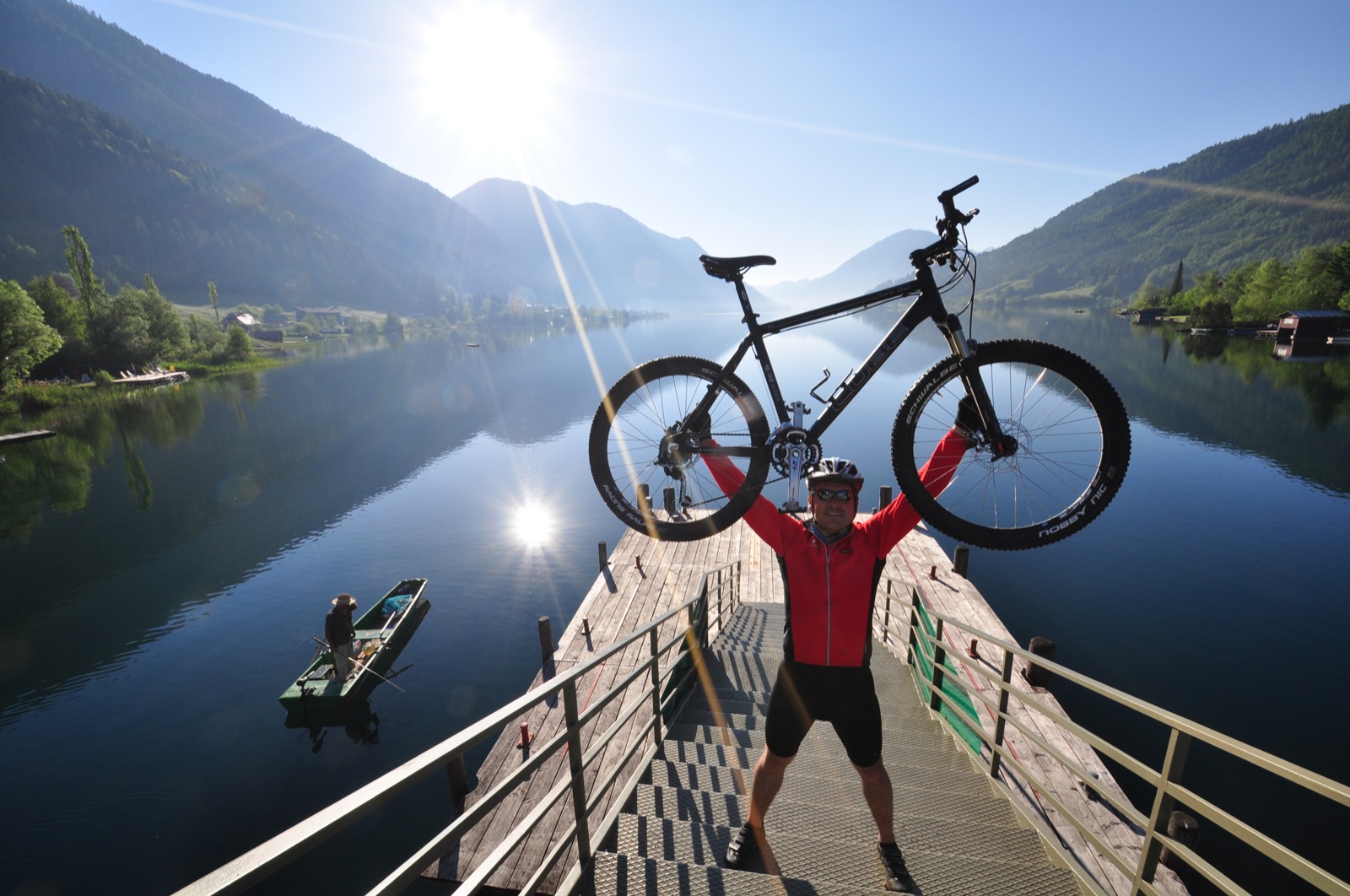 There is much to see around the "Weissensee" and the beautiful "Drautal". Reaching the alpine cabins, you will be rewarded with a unique mountain panorama! A tour to the arch parcour in "Steinfeld" is exactly the right thing for sportly cyclists! For less adventurous guests, a short tour to "Oberdrauburg" is highly recommended - returning by flat bottomed boat ("Plätte") alsong the river Drau. The individually planned tours start at the bathing lake in Greifenburg. The Bikecenter is also located here, where you can borrow top bikes, including e-bikes or downhill bikes.
Mario is looking forward to the summer! What about you?
LET'S GO RIDE A BICYCLE!